Is Cloud POS Billing Software Safe?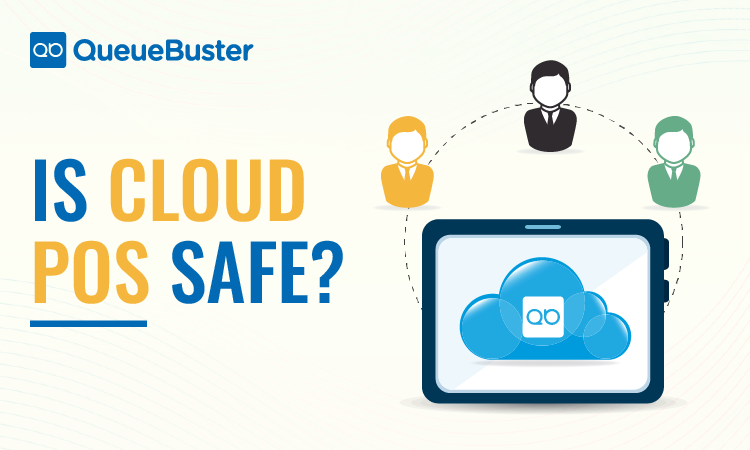 Legacy Point of Sale (POS) equipment and software brought speed and efficiency to businesses. But it must evolve with time and the next-generation POS solutions that we've right now are cloud-based POS Billing Softwares and software. You may wonder if my Cloud POS Billing Software safe?
In general, cloud-based data storage is safer than on-premise servers. It's because cloud-based services are offered by third parties and this market is highly competitive. For example, both Google and Amazon offer cloud-based services. One of the key promises they make is the safety of your data. To that end, these companies make huge investments in hardware, software, and human resources.
Your Cloud POS Solution is a Software as a Service (SaaS) product. Among the key features of a SaaS product is it gets regularly updated with advanced features that include security features. So, to say that Cloud POS Software is safe is no overstatement.
QueueBuster's Cloud POS comes with the highest level of data security features. It has specifically been designed for Indian businesses. You can request a demo of the Cloud POS Solution by reaching out to QueueBuster's sales department.
But data breaches and hacking incidents are also a reality. Given this, it is not a bad idea to find out exactly how safe is your Cloud-based POS Billing Software. This post will discuss elements that make a Cloud POS System safer.
Here we go:
1. Cloud POS Billing Softwares are Encrypted
Your cloud POS Billing Software is highly encrypted and codified. It is secured with the help of end-to-end encryption. The encrypted code is only accessible to the parties authorized by the server. They are encoded into a separate syntax, making it impossible for third parties to gain access to the data.
2. Secured on a Separate Network
The Cloud PoS Solution is secured on a separate network. This network is used to store the data. The server is different from the source of the data. This data is safe and is usually inaccessible. The POS Billing Software lications operated on the cloud are available on a different server altogether. This server is unique and is encoded with new protected codes. These two types of servers play a crucial role in data protection.
3. Experts Handle POS Billing Software Lications
Once the business organizations switch to such secured POS Billing Software lications, the daily activity to secure the application and the data is reduced, and the burden is sufficiently shifted to the third party. Cloud POS systems are managed by experts who ensure the error-free security of your data. This professional expertise is usually missing in traditional POS Billing Software lications.
4. Data Easy to Retrieve
The Cloud POS Software is based on two different types of servers. One server is that of the origin to which the original file belongs, but on the other hand, there is another server that helps to store data. This server is crucial and is further protected with encryption. Furthermore, this is a remote server and is accessible from anywhere. Therefore, your data can be easily retrieved if the data gets lost for some reason. It reduces the chances of loss.
5. Less prone to damage
Your Cloud-Based POS Billing Softwares are significantly less prone to get damaged. They are devoid of any hardware and are entirely software-based. That is why there are fewer chances of repair in a POS Billing Software lication. As a result, these POS Billing Software lications become a secure method to protect the data. Hardware attacks can make you lose your entire data in one go. It is a serious issue that has to be taken into accord.
6. Numerous Security Features
Cloud Pos Systems are based on different types of security features. It is incorporated with anti-theft modules. These modules help detect any unauthorized transfer of data. The cloud POS Billing Softwares alert the authorized holder of the application instantly whenever there is a transfer of data and an unapproved discharge of discounts and promos. It helps reduce the risk of embezzlement, an important security feature that makes POS cloud-based applications the safest.
7. Protect Data from Third Parties
POS Billing Software lications usually offer a lot of features to the business. However, most features are not inherent in cloud-based POS Billing Software lications. The software is required to integrate with different types of third-party applications to accept payments or deliver the goods to the address of the customers. Cloud POS Billing Software lications scan this third-party software and prevent them from being infected with trojans and malware. It not only saves the data of the cloud but, at the same time prevents any encroachment from a random source.
8. Updated Automatically
POS Billing Software lications are updated automatically over some time. The operator is not required to update over time. Usually, when the POS Billing Software lications are updated manually from a random website, there is a great chance that it will end up infecting the entire program. Therefore, the new end cloud-based POS Billing Software lications are easy to use and undergo an automatic update over time. They are downloaded from authentic sources and as a result, the chances of file damage and corruption are usually reduced. This helps to save the data from unwanted encroachment.
9. Two-Factor Identification
POS Billing Software lications are usually a more secure way to save your data against unwanted losses. The applications are based on a two-step identification. This identification helps to ensure that the authorized party is accessing the server. It involves a combination of security measures and biometrics to secure the user's information. POS Billing Software lications are very convenient to access, and it is practically impossible for any hacker to decode and crack the security.
10. Better Prepared to Deal with Breach
No doubt, a cloud-based network is prone to risks. A third party can hack the data while the data can be damaged or encrypted. Several issues need adequate consideration. The data should be protected and insured, but an open server can, at times pose a problem. However, the features with which the software has been developed are multi-dimensional and have a lot to offer so that the business's proficiency can be maintained.
Why Buy QueueBuster POS?
QueueBuster offers cloud-based POS solutions for all kinds of businesses including restaurants, cafes, salons and spas, and online stores. It has robust software and high-standard security features that ensure you can work without any fear of data loss. In case the internet goes down, QueuBuster POS is designed to work offline and ensure that you don't lose any data because of wifi failure. QB POS brings billing, invoicing, CRM, payments, and inventory management solutions to your business.
If you are looking to deploy cloud-based POS Billing Software lications, Quebuster is the one-stop solution for all your needs. It offers industry-leading security to your business data. To know about its security features, you can schedule a demo of QB POS.
The time of legacy POS solutions is over and the world has moved to Cloud POS software. Cloud POS solutions are cost-effective as you don't have to maintain an on-premise server to store the data. Besides, data on the cloud platforms are much better managed and secured than any ordinary business can do. Given this, QueueBuster POS can be the best Cloud-Based POS for your business. You can schedule a demo by reaching out to the QueueBuster sales team. It will help you know the entire range of features of QueueBuster's Cloud POS.
Popular Posts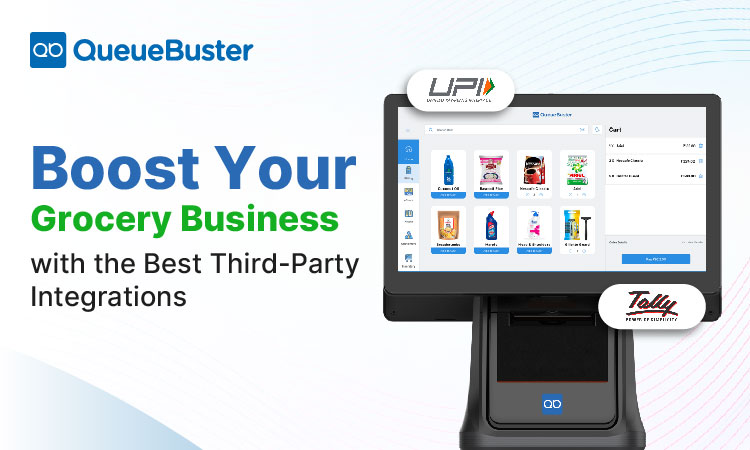 Boost Your Grocery Business with the Best Third-Party Integrations
As a grocery store owner, it is essential to seek ways to […]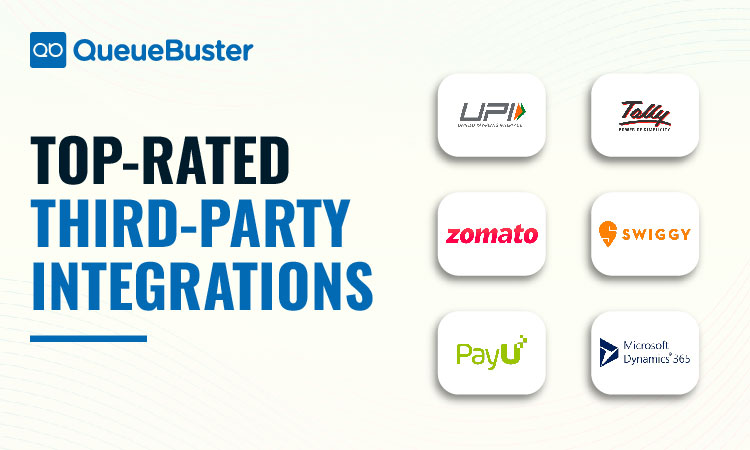 Top-Rated Third-Party Integrations in Retail POS
Staying afloat and standing out as a retail business in the 21st […]