How to Choose the Right POS System for Your Restaurant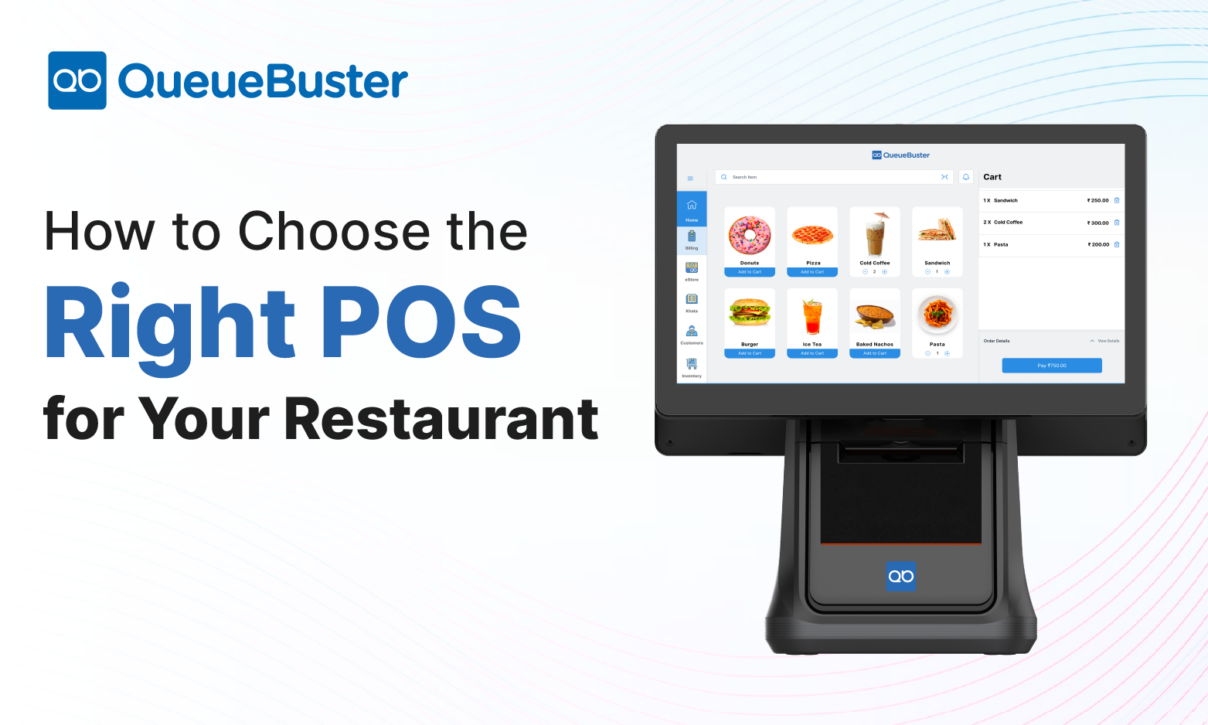 A POS system is a vital part of any restaurant. But with so many different POS solutions in the market, how do you know which is right for you? Don't worry; we're here to help. In this article, we'll walk you through everything you need to know about choosing a restaurant POS solution.
What is a POS Solution, and Why Do You Need One?
A point-of-sale (POS) system is a computer that manages transactions in your restaurant. It records what items are sold, calculates the prices of those items, tracks inventory, prints receipts, and more.
A POS system saves you time and money. It can make ordering supplies and tracking inventory easier, help you optimize your menu prices, automate bookkeeping tasks, and more. That's why choosing the right restaurant POS software system is essential.
Features to Look for in Your Restaurant POS Billing Software
There are many features to look for when choosing a restaurant POS Software. But some of the primary and most popular ones are:
1. Ease of use: The POS system should be easy to learn and use, with a simple interface that makes transactions quick and easy.
2. Inventory management: The POS system should track your inventory, so you can keep an accurate count of what you have on hand and order more when needed.
3. Reporting tools: The POS system should generate detailed reports on sales, profits, inventory levels, and more, so you can track your restaurant's performance over time.
4. Credit card processing: The POS system should accept all major credit cards and securely process payments.
5. Customer management: The POS system should keep track of customer data (including contact information, purchase history, and preferences), so you can personalize their experience at your restaurant.
Selecting the Right POS System for Your Restaurant's Needs
Now that you understand what you should look for, it's time to select the right restaurant POS app or restaurant Pos app Android. But with so many options available, how do you ensure you pick the best system for your needs?
Here are a few tips:
1. Do your research. Don't just rush into a decision. Take the time to research different POS systems and read reviews from other business owners. It will give you a better idea of what each system offers and which would be the best fit for your restaurant.
2. Ask questions. Once you've narrowed your options, contact the POS system providers and ask them questions about their systems. It will help you better understand how each system works and which would best fit your restaurant's needs.
3. Test out the systems. Once you've narrowed it down to a few finalists, feel free to test them out in person. Most POS system providers will offer demos or trial periods so you can see how the system works in action and see if it's a good fit for your restaurant.
Cloud-Based Vs. Legacy POS Systems
Some businesses may find that a cloud-based POS system better fits their needs, while others may prefer a legacy POS system. It is important to weigh both options' pros and cons before deciding.
Cloud-based POS systems are typically easier to set up and use and can be accessed from anywhere with an internet connection. However, they may not be fully customizable. 
On-premise POS systems are typically more expensive to set up, but they can be more affordable to use in the long run. They are also more customizable than cloud-based systems.
Suppose you're looking for a ready-to-use system that can handle everything from payment processing to inventory management. In that case, you'll want to look at restaurant POS cloud solutions. These systems are usually user-friendly and easy to set up.
On the other hand, consider an on-premise system if you're looking for more features and customizability. These options are typically more expensive and require more setup, but they offer more advanced features.
A POS App is the perfect solution for busy restaurants that need to streamline their operations and improve their bottom line. With our app, you can manage your menus, track inventory, manage reservations, and more. Get a free demo now!
Cross Platform Vs. Native Restaurant POS Apps: Which one should you choose?
A cross-platform POS app is a good option for businesses that want a more affordable option and do not have specific needs that require a native app. Cross-platform apps are typically less expensive and can be used on various devices.
A native restaurant POS software is a good option for businesses that have specific needs that require a custom app. Native apps are typically more customizable and efficient than cross-platform apps. However, they are typically more expensive and can only be used on devices compatible with the app.
Whatever type of restaurant POS software system you choose, you must consider how much time and money you want to invest in the setup process.
Analyzing Costs and Return on Investment
Making an informed decision on the right restaurant POS application for your restaurant requires knowledge of the cost and return on investment. You'll need to ask yourself: How much will the POS system cost? Will it be worth the money spent?
The answers to these questions come down to a careful comparison of the setup costs and ongoing fees associated with different vendors. In other words, you'll need to perform a cost-benefit analysis to ensure you're getting the most value for your dollar.
When conducting this analysis, consider both hardware costs (e.g., terminals, peripherals) and software costs (e.g., installation fees, maintenance fees). Other factors may include features such as customer support, data backup options, and integrations with other software products.
Best Practices for Setting Up Your Restaurant POS System
You should follow a few best practices when setting up your restaurant POS system. 
1. Train your staff on how to use the POS system. It will help them use it effectively and efficiently.
2. Test the POS system before you open for business. It will help you identify any potential problems and fix them before you start taking orders.
3. Ensure your restaurant's menu is synced with the POS system. It will ensure that all orders are processed quickly and accurately.
4. Additionally, consider integrating your restaurant POS order app with other services, such as reservations and online ordering.
5. Finally, enable real-time reporting notifications to monitor how well your restaurant is running daily. These steps can help ensure a successful transition to using a restaurant POS system.
Conclusion
To sum up, when choosing a restaurant POS system, it is essential to consider the specific needs of your business. There are various factors to consider, such as the type of restaurant, cloud-based or on-premise, required features, and your budget.
Following the steps in this guide, you can find the perfect restaurant POS app and improve your business efficiency and profitability. And in case you still need help, consider partnering with a restaurant pos app development service. With a custom-built pos app, you'll be able to manage your restaurant operations more efficiently and effectively than ever before.
Popular Posts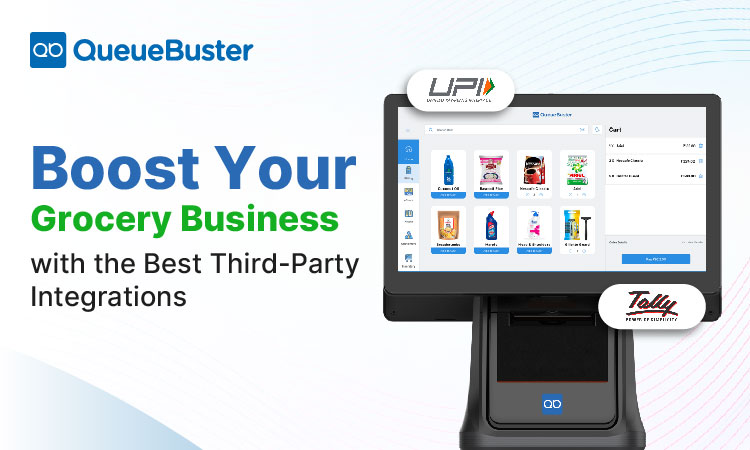 Boost Your Grocery Business with the Best Third-Party Integrations
As a grocery store owner, it is essential to seek ways to […]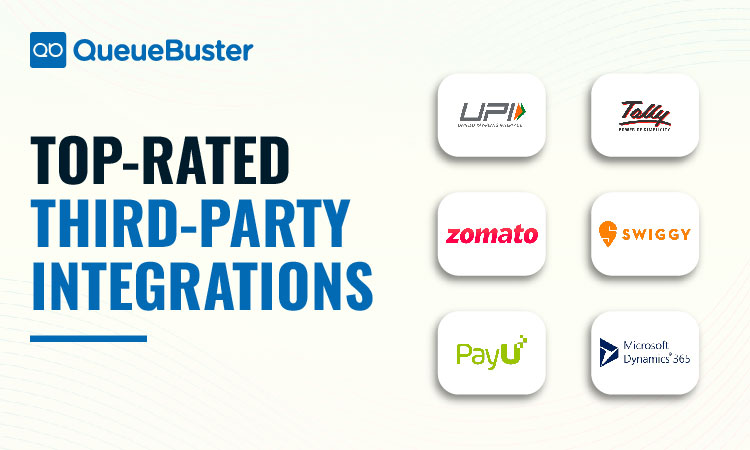 Top-Rated Third-Party Integrations in Retail POS
Staying afloat and standing out as a retail business in the 21st […]