5 Reasons Beauty Salons Need A POS System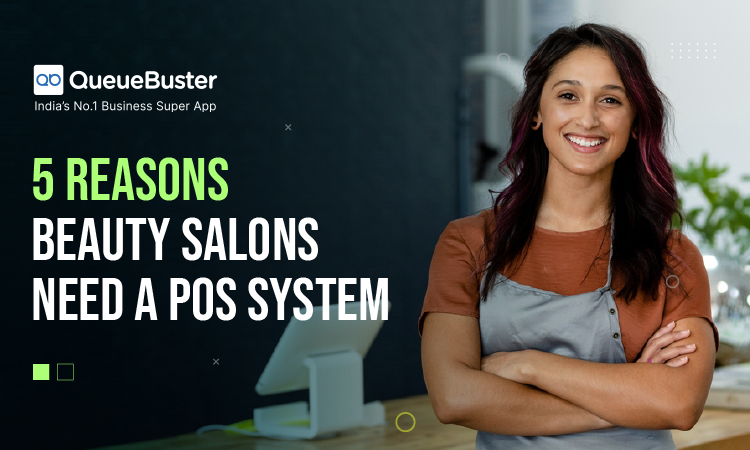 From customer management to employee management, it can ease organizational functions. Furthermore, a POS for a salon helps managers track the revenue, profits, and sales of the business
Introduction
In the modern days of technological advancements, it is vital to keep up with the changing trends and evolving market conditions to expect entrepreneurial success. Salons have also been modified over the past few years. These are now equipped with advanced technologies like an efficient POS system.
Gone are the days when customers used to sit around waiting for a professional to get free and provide them with services. As a result, keeping up with the latest POS system has become indispensable. This will help you to keep your salon business updated with the ongoing trends.
Having a POS system will allow you to effectively manage the operations of your business. From customer management to employee management, it can ease organizational functions. Furthermore, a POS for a salon helps managers to track the revenue, profits, and sales of the business.
In this article, we will explore the reasons why a beauty salon needs a POS system and the features that it must have:
5 Reasons why a POS for a salon is crucial
Easy Appointment Management and Better Customer Satisfaction
With the busy schedules and fast-paced life that we live presently, it is not feasible for customers to wait around in salons. A POS for salons helps manage appointments. It also prevents overbooking. It also offers the visibility of appointment lengths. This provides the professionals to handle walk-in clients. When customers do not have to wait around hours to get their services and business operations are smooth and mostly pre-decided, customers leave your salon satisfied.
Furthermore, various POS systems also provide customers to self-book their appointments online, make pre-payments, and order products from the salon. The ease to avail of the services makes operations seamless. This, in turn, leads to better customer satisfaction.
Organized operations
When you manually manage the appointments, there are chances of over-booking and under-booking. This can hinder business operations. Having a POS for the salon helps your customers to check appointment availabilities and book their dates accordingly. This makes operations seamless and more organized. This helps avoid the problem of double booking. It also cuts down the waiting time for customers.
Furthermore, it allows professionals to offer the best of their services to their customers. With a queue of customers waiting, the quality can be severely affected. Some advanced POS systems also allow salon owners to receive notifications whenever customers make or cancel appointments. This helps salon owners to keep a track of their customers and sales. They can manage tasks according to the dates available.
Targetted Marketing that Yields Results
It becomes an arduous task to collect relevant information like client feedback in busy salons that function without a POS system. Such salons operate only based on their services. Having a POS for a salon is also pivotal. This is because it lets one store important customer information like addresses, emails, service history, feedback, and loyalty points.
This allows the owner to opt for a targeted marketing plan. One can come up with discounts and coupons. These can help convert a first-time visitor into a repeat visitor. In addition to that, owners can also get to know the things that might be causing them to lose their clientele. These could be improved through the data collected. This data could also be used for launching a more targeted marketing campaign on social media platforms like Facebook and Instagram.
Employee and merchandise management
In a salon, management plays a pivotal role. With services being offered and merchandise being sold, it can become difficult to manage sales. An advanced POS system, on the contrary, can substantially help regulate the tasks by enabling owners to keep a track of their inventory.
Through a POS for salons, owners can get to know about the leftover stock in numbers. This data can help them schedule their next purchases. It can help them manage their inventory effectively. Furthermore, the system also helps in employee management by providing the owners with relevant details like holidays, working hours, etc. Bookkeeping becomes much simpler with an advanced POS system for salons.
Makes Your Business Look Professional and Helps it Succeed
Having a POS system in your salon smoothens processes. This makes the business look more professional and attracts better sales. Every business runs with the agenda to improve sales and expand in the long run.
When salon owners can track their weekly and monthly sales, they can also track if the business is proceeding further or not. They can take appropriate steps that help them with overall sales. They also help owners set referral links. These could be used to invite new customers through your existing visitors.
Likewise, it can help set up loyalty programs. These can help service seekers collect points and use them to their advantage every time they visit the salon. When the process of availing services becomes smoother and does not involve customers waiting around to get their services, customers are more satisfied and tend to re-visit.
Features a POS for the Salon Should Have
Here are some important features that a POS system must have:
As appointments are significant for any salon, one of the chief features to look for in a POS system is the ease of appointments it offers to your potential customers. It should allow your visitors to make online appointments.
It should also provide your staff with the details of upcoming appointments and services to be offered. The easier it is for customers to get appointments, the higher the chances of them returning.
Inventory management could be challenging in a salon as new products are stocked now and then. Consequently, an effective POS for a salon would help with digital inventory management.
Some POS systems also automatically reorder products when they reach a limit. This can ease product management for the salon.
Business analytics is inevitable for any salon seeking to succeed. They help with targeted marketing, promotional offerings, gaining product insights, and much more. An effective POS system must provide you with relevant insights. These can help you with decision-making, offering discounts & loyalty programs, and improving your customer experience.
With customers walking in every now and then, the most cumbersome task that a salon owner might have to come across is staff management. Consequently, if you are planning on getting a POS system, it must have adequate features that support delegation. This makes employee management simpler for you as a salon owner.

The above-mentioned features are a must-have when you are looking for a POS for a salon.
Wrapping Up
With markets drastically evolving, a POS system has become inevitable for businesses. Managing a salon business could become an arduous task when done manually. From managing the cash to taking care of customers and employees, it can be excessively challenging. Consequently, a POS system can help a salon owner in multiple ways. It helps keep track of data, cash, sales, and inventory, making every day much simpler.
With easy online appointment facilities, a POS system helps you improve your customer experience by organizing operations. Furthermore, it allows you to access data that could be beneficial for targeted marketing and converting a new customer into a repeat visitor. Apart from cash management, it additionally helps in staff and employee management. It could be cumbersome to keep track of the staff regularly.
If you are looking for a reliable and trustworthy POS for your salon, QueueBuster can be an appropriate choice.
Popular Posts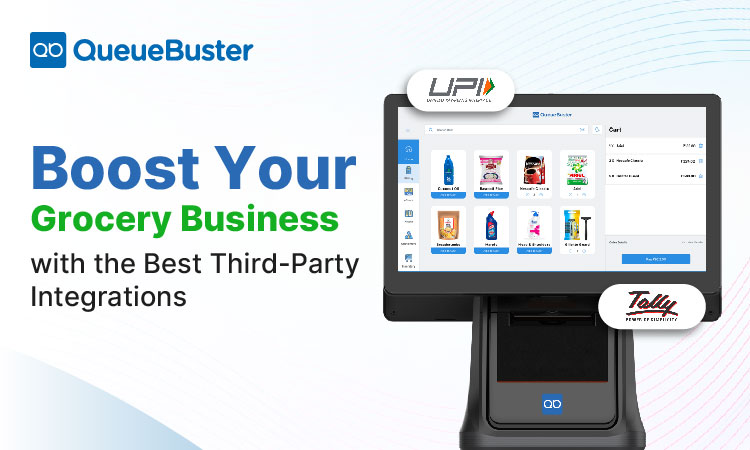 Boost Your Grocery Business with the Best Third-Party Integrations
As a grocery store owner, it is essential to seek ways to […]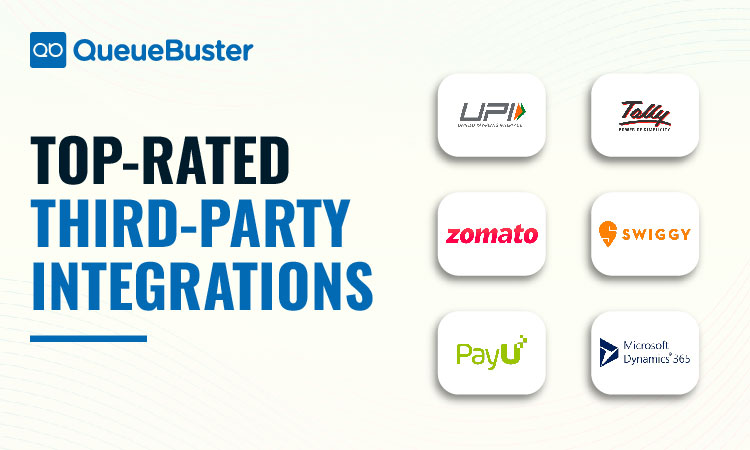 Top-Rated Third-Party Integrations in Retail POS
Staying afloat and standing out as a retail business in the 21st […]