10 Ways to Boost Retail Sales With POS Software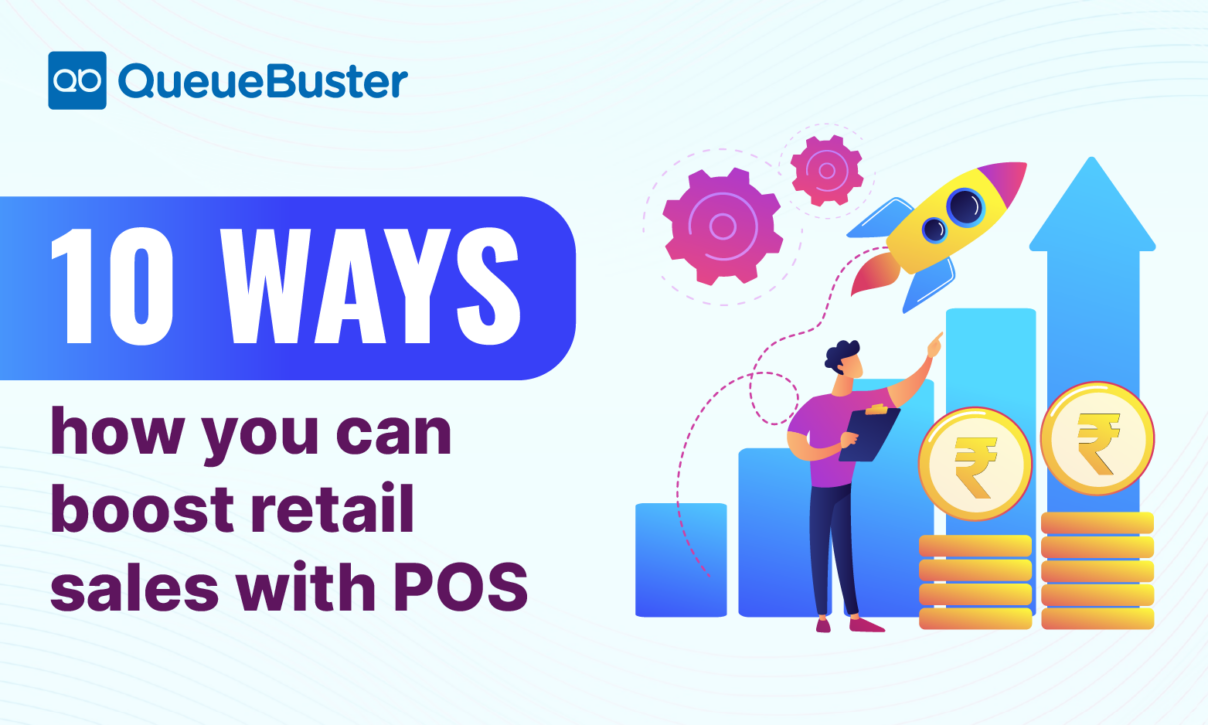 Any retail business can succeed with some strategy, little chance, and flexibility. Setting corporate rules that guide decisions and boost sales is crucial for businesses. A retail chain can only expand efficiently and provide whatever the clients require via systematic methods and POS Software.
Any merchant wishing to expand their operations should sell more throughout peak times through upselling and cross-selling promotions or outright superior customer service.
You'll be on the approach to long-term success if you always strive to streamline and streamline the tasks whereas boosting profitability. Not to add, it's crucial always to focus on the future. With controls and exceptional attention to the commercial properties, business POS app, and line of products, make plans for future growth.
Take a closer look at the ten suggestions to know how to increase sales retail?
Role Of POS System In e-Commerce
Point of sale (POS) designates the moment and location at which clients pay for purchased goods. In retail, point-of-sale (POS) technology utilize to streamline sales and buying processes. It allows the counterman to locate the goods and assist the consumers quickly.
Several checkout monitors, either portable or permanent, are connected to one computer system in a contemporary POS Application. As a result, companies in various industries have distinct needs for their POS solutions.
Additionally, do a detailed investigation to find the POS system that best meets the requirements and how to install it.  
Methods To Boost Retail Sales With New-Age POS Systems: 
Here are various methods explaining how to increase sales retail:
1. Allocate Responsibilities Appropriately
It is critical to recognize the personal skills of your already working team members and recently recruited personnel while working to develop the retail chain. You'll get a happy team, a simpler lifestyle, and a successful firm if you properly delegate responsibility.
2. Avail All The Industrial Knowledge
Know the factors at play in your retail specialty inside and out. It has to be kept in mind that a better understanding of your client's needs and the topsolutions you offer will offer you a competitive advantage immediately.
It is crucial when developing the company's plans, objectives, and functional objectives. A thorough understanding of your sector also enables you to adjust to a shifting marketplace when the time comes.
3. Inventory Control and Administration for Increased Sales
Managing inventory at a retail outlet may be difficult, especially for companies looking to expand quickly. However, you can use your POS Solutions to manage systematic inventory.
The trending inventory management system can do much more than just counting your goods. All thanks to a cloud-based backend of inventories and sophisticated analytics that considers sales, incentives, and pricing adjustments.
4. Understand The Industrial Accomplishments
Don't ever be hesitant to draw ideas from profitable businesses in your sector. In addition, look closely at how these companies survived the catastrophes and profited from booming marketplaces. Also, do not be reluctant where to inquire. Generally, individuals are pleased to share their experiences and support similar business owners.
5. Supervise The Cash Flow
Maintaining the cash inflows is one of the most significant challenges of maintaining your firm's viability if you begin it with a costly portfolio. The storage space is adequate unless you're using a Costco-style setup. Discover the ideal POS Software for the retail business by visiting QBuster. Get a demo right away and know how to increase sales retail.
6. Concentrate On The Investments
Create a strong business strategy that lists anticipated and unforeseen costs. Maintain strict adherence to the strategy and practice thrift when appropriate. Establish the distinction between expenses the company must undertake and those that can endure.
7. Recognize The Clientele to Improve Retention
You need to thoroughly understand your target market before joining any retail niche to remain competitive. Therefore, in the business strategy, be careful to describe your target market and justify to your possible investors why they should choose to do business with you rather than the other competitors.
8. Develop Your Branding to Promote Profits
A solid brand identity is another approach to standing out from the competition. They are making the retail location distinct and talkable. The company's name should start acting as its advertisement. Loyalty cards are a fantastic method to achieve it through POS Solutions.
9. Utilizing QR Codes To Assist Clients In Making Purchases
Incorporating QR codes in the displays is a viable way to improve customer engagement. The approach is practical because most consumers have smartphones. The code within the artwork promotes products creatively.
10. Multimedia Usage
Interactive panels near or within the checkout counter are an excellent method to draw customers' interest. The automated panel configures to respond to queries from customers regarding various brands. It may also display comparative graphs or items in use to encourage purchases.
Supportive Business Categories
The list of POS applications with a commercial focus is listed below:
Retail POS: The POS system is used frequently by major retailers. They can access choices for managing inventory, client relations, and sales monitoring.
Restaurant POS: It includes selection, orders, and billing records management of the restaurant personnel.
Grocery POS: This entails maintaining the listing of grocery items, keeping track of vendors, online payment, and numerous other essential things.
Spa and salon POS: Administration of the meetings, reservations, payment, and bundles are included in this.
Electronic POS System: EPOS is the latest computer-based technology utilized in the hospitality and retail sectors. It is used for forecasting demand, payment acceptance, inventory control, and generating reports.
Features of Modern POS System
There are numerous features included in the new-age POS application. Below are listed some of them:
Quick Bill: Modern point-of-sale systems include customizable barcode generation, an easy-to-use interface for faster transactions, and automated inventory and purchasing management.
Billing/invoices: Contemporary POS Solutions are simple for anyone and don't require additional upkeep.
Inventory Management: You can get incredible sales data from an intelligent interface. It can assist you in predicting the shifting inventory demands by letting you know which items are in demand and at what times of the day or year.
E-Store/Online Dukaan: If the advertising of a brand improves, the objectives of network merchants, such as local shops and suppliers, must be specifically addressed.
Khata/ Digital Ledger: The accounting program to keep track of all expenses related to running the business, such as rent, labor, and other charges. It helps the financial accounting's categorization of expenses simpler.
CRM and Loyalty: A leading payment gateway includes an effective CRM, or customer relationship management to maintain customer information.
Accept Payments: Contemporary point-of-sale technology and solutions can efficiently oversee retail and wholesale enterprises while accommodating variable pricing models.
Cloud Dashboard: Most available solutions are cloud-based POS programs for various category retail businesses. There is a primary interface or link that is straightforward.
ERP Ready: The best POS app and ERP technologies can boost productivity and sales. Retail businesses can thus take possession of their activities at many sites.
The breakthrough in the marketing and commercial sector has been the POS App. It is demonstrated as a valuable resource for the retail, grocery, restaurant, and spa industries thanks to its numerous benefits and minimal maintenance expenses. In addition, one can efficiently optimize inventory and storage. Connect to Quebuster for the most affordable POS software for advanced retail markets! Request a demo now! 
5 Reasons To Have QR Codes To Help You Grow Your Retail Business
Popular Posts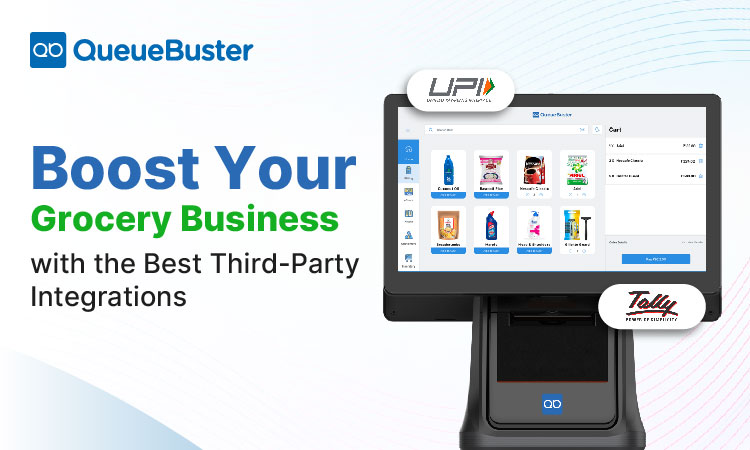 Boost Your Grocery Business with the Best Third-Party Integrations
As a grocery store owner, it is essential to seek ways to […]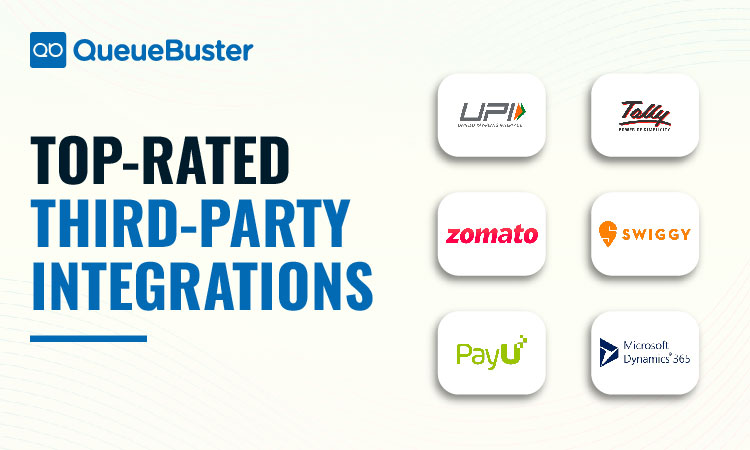 Top-Rated Third-Party Integrations in Retail POS
Staying afloat and standing out as a retail business in the 21st […]