How A POS System Is An Efficient Solution To All Retail Management Problems?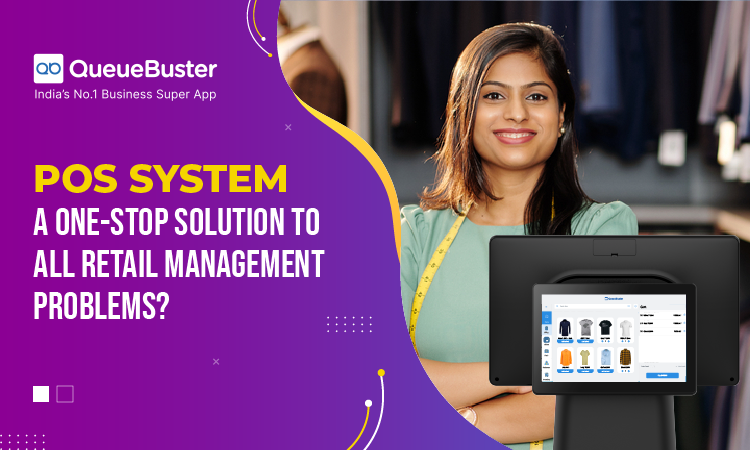 Retailers need to have a wide perspective on their inventory and customers to achieve success. Retailers who prioritize on POS System can strengthen their relationships with customers, have more opportunities for innovation and make better strategic decisions that drive growth.
In the past, the in-store shopping experience was a simple transactional exchange, but today's consumers have more complex expectations and the market is more competitive. As a result, retailers need to create engaging in-store experiences and pay attention to inventory across all channels to meet the demands of consumers.
A Small Brief About POS Systems: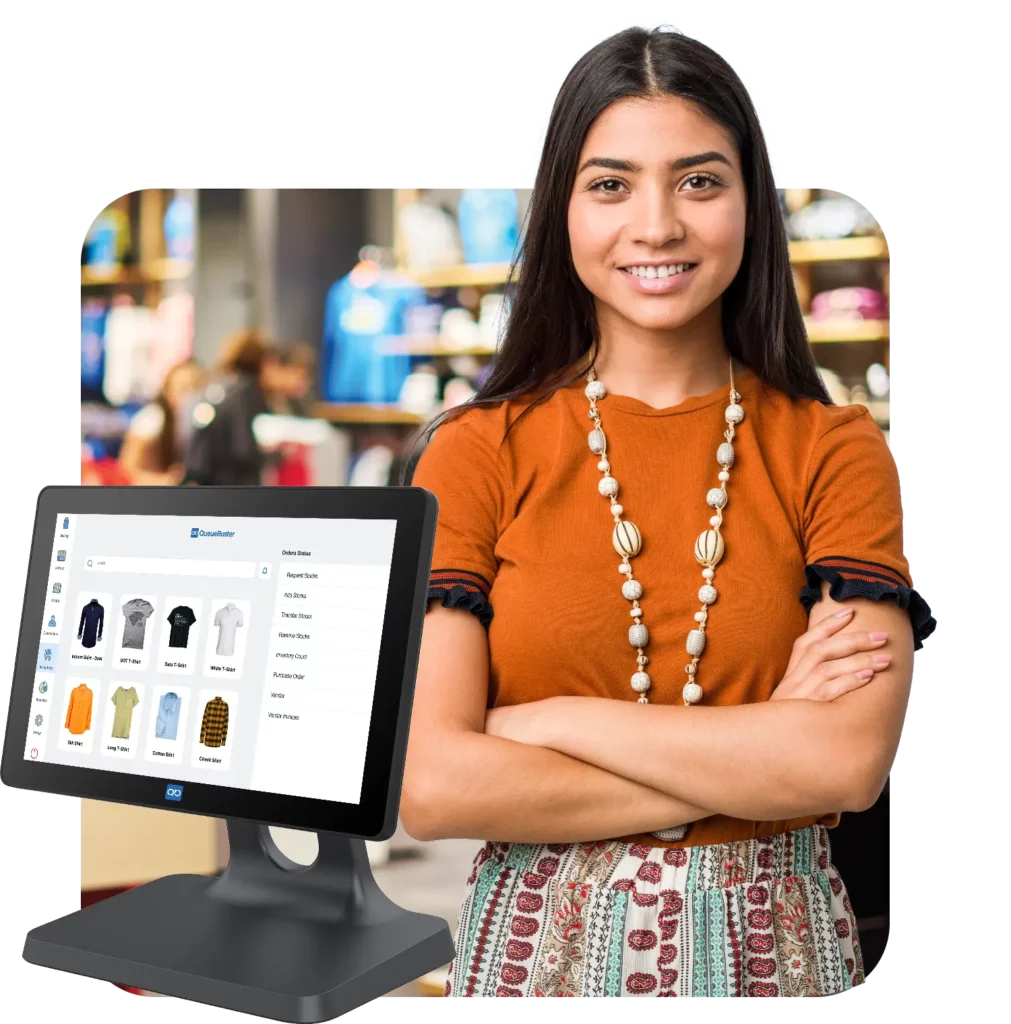 A point-of-sale (POS) system is a computerized system that is used to process transactions in retail shops and other businesses. It typically consists of a computer, a cash register, a payment terminal, and a printer. A POS System can handle a wide range of functions, including processing transactions, managing inventory, generating sales reports, managing customer relationships, and tracking employee hours and sales. Many retailers use POS Solution to make their operations and businesses more efficient and profitable.
A Retail POS System Like No Other
Point-of-sale (POS) systems are commonly used in retail businesses to process transactions, manage inventory, and track sales. There are multiple benefits to using POS systems. Here is why it is a one-stop solution to most retail management problems:
1. Optimizing the Checkout Process
These are different ways that retailers can optimize the checkout process using a point-of-sale (POS) system:
Speed up the checkout process: A POS system can process transactions quickly, allowing customers to check out faster.
Accept multiple forms of payment: A POS Solution can accept various forms of payment, including cash, credit, and debit cards, as well as mobile payments and gift cards. This makes it easier for customers to pay and reduce the time spent at the checkout.
Use self-checkout kiosks: Some POS systems have self-checkout kiosks that allow customers to scan and pay for their items. This can help reduce the number of staff needed and speed up the checkout experience for customers.
Implement loyalty programs: A POS system can track customer purchases and offer rewards or discounts through a loyalty program. This can encourage more purchases and make the checkout process more efficient for loyal customers.
Use Mobile a POS Solution: A mobile POS Solution allows retailers to process transactions from anywhere in the store, which can be helpful during busy moments.
2. Eliminating Human Errors
POS systems can help eliminate human errors in different ways. POS systems can accurately calculate prices, discounts, and taxes, reducing the risk of errors caused by manual calculations. They can keep track of sales, inventory, and customer information, reducing the risk of errors caused by manual record-keeping. They can also help make the checkout process easier by automatically processing payments and generating receipts, reducing the risk of errors caused by manual transactions.
Providing More Payment Options Through POS Systems
You can make it easier for customers to pay and enhance the chance that they will finish a transaction by providing a variety of payment choices as listed below:
Accept credit and debit cards: Many customers prefer to pay with their cards because it is convenient and secure. You can use a POS system with a card reader to accept payments from all major credit and debit cards.
Offer mobile payments: Mobile payment options, such as Apple Pay, Google Pay, and Samsung Pay, are becoming increasingly popular. You can add the support option for these payment methods to your POS system by integrating with a mobile payment gateway.
Enable online payments: Allow customers to pay for their purchases online through your website or mobile app. You can integrate your POS system with an online payment gateway, such as PayPal or Stripe, to process these transactions.
Accept gift cards: Offer gift cards as a payment option to attract new customers and encourage repeat business. You can use a POS system with a gift card reader to accept and track gift card transactions.
Offer split payments: Some customers may want to pay with multiple payment methods, such as cash and a credit card. A POS system with split payment functionality can handle these transactions easily.
4. Reducing losses
By using a POS system, businesses can improve their inventory management, reduce the risk of fraud, increase efficiency, and gain valuable insights into their operations, all of which can help reduce losses.
5. Pos Systems Let You Offer Discounts
By offering discounts through a POS system, businesses can increase sales and improve customer loyalty. Point-of-sale (POS) systems can offer discounts to customers as a way to reward purchases and encourage customer loyalty. There are several ways that businesses can use discounts through a POS system:
Offer percentage-based discounts: You can set up the POS system to automatically apply a percentage-based discount to a customer's purchase, such as 10% off.
Set up dollar-based discounts: You can also offer a fixed dollar amount discount, such as $5 off a purchase of $50 or more.
Create loyalty discounts: You can set up the POS system to automatically apply a discount to customers who have made a certain number of purchases or have reached a certain loyalty tier.
Offer limited-time discounts: You can create temporary discounts and this can be a good way to drive traffic to your business or to clear out excess inventory.
6. POS Systems Let You Run Loyalty Programs
Running loyalty programs through a POS system can be a beneficial tool for businesses. Loyalty programs allow businesses to reward frequent customers, which can help increase customer loyalty and retention. There exist several ways that businesses can use POS systems to run loyalty programs:
Track customer purchases: POS systems can be used to track customer purchases and calculate rewards based on the amount spent. For example, a business can offer a reward for every $100 spent.
Offer various loyalty programs: Businesses can set up their loyalty program to offer different rewards based on the number of purchases made or the amount spent. This can be a good way to incentivize customers to reach higher loyalty tiers.
Issue loyalty cards: Many businesses issue loyalty cards that customers can present at the time of purchase to earn rewards. These cards can be scanned by the POS system to track purchases and calculate rewards.
Use loyalty software: Many POS systems offer loyalty software that can be used to manage and track loyalty programs. The software can make it easier to set up and manage loyalty programs and track customer rewards.
Why Choose QueueBuster POS?
To summarise, point-of-sale (POS) systems are a valuable tool for businesses of all sizes. They provide a range of benefits, including improved checkout processes, accurate record-keeping, increased security, enhanced customer service, and data analysis capabilities. By using a POS system, businesses can operate more efficiently and effectively, leading to increased sales and profits.
If you're looking for a one-stop POS Solution, consider checking the QueueBuster POS system. Whether you are a small retail store or a large multi chain, the QueueBuster POS system can help you to streamline your operations and improve your business sales.
Popular Posts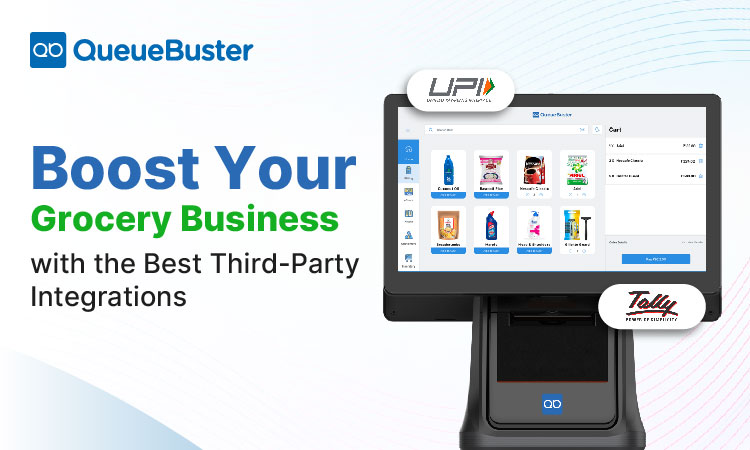 Boost Your Grocery Business with the Best Third-Party Integrations
As a grocery store owner, it is essential to seek ways to […]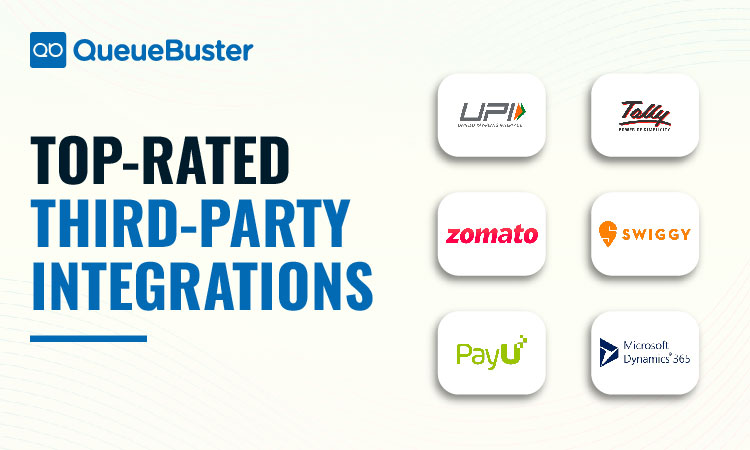 Top-Rated Third-Party Integrations in Retail POS
Staying afloat and standing out as a retail business in the 21st […]